Welcome to The Truth Behind Owning Your First Haunted Attraction! You are just a few clicks away from learning what it really takes to succeed in the Haunted Attraction Industry.
If you have always wanted to take that first step as a Haunted Attraction Owner and you are not sure what to do first, Leonard Pickel takes all the fluff out and gets down to reality. This Training Video is not to scare you away from owning a Haunted House but to inform you on what it's really going to take to stay in business year after year.

Do you really have what it takes to become a successful Haunted Attraction Owner?
Topics covered in this video training class:
Are you ready to start up your own Haunted Attraction?
Learn the most important things you need to know before starting up your Haunted Attraction Business
How to get started as a Haunt Business Owner
What to do as a new Scare Attraction Owner
Why do most Haunted Attractions fail within the first 3 years?
The importance of marketing and how to use it
Instant access to Leonard Pickel. Contact him for answers to your questions!
Many more questions answered in this online video class
This highly detailed video audio course is compiled from years of experience and information about Haunted House ownership from Haunt Consultant Leonard Pickel. You get full access to the video training, audio recordings (mp3), and bonus material. Over 1.5 hours of material focused on Starting Your First Scare Attraction Business plus Question and Answers from other Haunters who attended this live online seminar.
The Haunt Specialist: Leonard Pickel (Founder of HAuNTcon)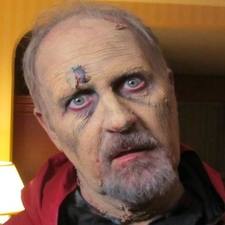 Designer, Innovator, Teacher, Haunter. Industry icon Leonard Pickel has amassed a lifetime of Haunted Attraction Design and operations, from October seasonal events to year round attractions and dark rides. He has designed over 100 attractions since 1976.
An accomplished speaker, Leonard has given seminars on numerous aspects of the Haunted Attraction industry ranging from design and code compliance, to How to Get Started and Effective Scare Techniques. Pickel's "Getting Started in the Haunted Attraction Industry" seminar at his Haunted Attraction Convention (HAuNTcon) has grown into a 3 hour annual favorite presented regularly to standing room only crowds.
In this presentation Leonard explains in great detail the mindset you need before you start your business, what really matters the first 3 years to make your Haunted Attraction successful, and what you need to know to succeed as a Haunted House Owner.
You get to attend this professional Haunt Consultation without leaving your home and you also save hundreds of dollars! No travel fees and just a fraction of the cost of what a private consultation with Leonard Pickel would cost you.
Purchase the Truth Behind Your First Haunted House Seminar
$25