Haunted House Marketing Ideas for New Haunted Attraction Owners (Online Training)
Welcome to Haunted House Marketing Ideas for the New Haunt Owner! You are just a few clicks away from learning cheap and effective ways to advertise your Haunted Attraction. These ideas that Gail will share with you are not advanced or too technical to follow. Just some creative ideas that, if you implement them, can increase the attention your Haunted House needs in the first few years to keep its doors open. Of course, marketing is the biggest cost every business needs in order to survive. These tips are strictly for those that want to spend very little money while slowly building up their profits each year. This training session shows you how to be creative when it comes to advertising your Haunted Attraction. Watch this sample video.

Topics covered in this online training class:
Learn low cost and effective ideas to market and advertise your Haunted Attraction.
Do you need to spend big money for a Haunt Website?
Build attention and curiosity to your attraction for less money.
Is marketing really that important to the success of your Haunted House?
Using your actors in your advertising materials
Ways to keep your attendees coming back for more
This highly detailed video and audio course is compiled from years of experience and information about Haunted House Marketing from Gail Strumberger. You get full access to the video training, audio recordings (mp3), instructor notes, and bonus material. Over 1.5 hours of material focused on Low Cost Marketing Ideas for your Halloween Event plus Question and Answers from other Haunters.
The Haunt Specialist: Gail Strumberger (Planaphobic: Writing a Business Plan for Your Haunted House)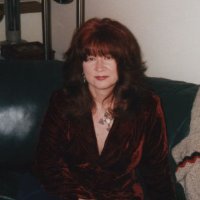 Gail Strumberger has been involved with the Haunt Industry since 2000. Using her experience in business management, she designed and produced her first Haunted Attraction in 2003. Her specialties in Haunted House Design & Production, Actor Development, and Haunt Business Plans led her to write her first book for the Haunt Industry "Shock Therapy: Planaphobic (Writing a Business Plan for Your Haunted House/Halloween Event). She also focuses on low cost marketing strategies and creative advertising ideas to give you more bang for your buck!

Purchase Low Cost Marketing Ideas for New Haunt Owners
$25