Did you know that Haunted Houses and Haunted Attractions that revolve around a back story or a specific theme stay in business much longer than other Haunts? This is because your customers remember their experience and can relate to the theme, your actors perform better when there is a story to follow, and marketing your Haunted House becomes easier because you have a direction to follow.
You save time, money, and energy by creating your theme and back story first. Dana Martin will show you how to create, write, market, and use your back story effectively in this easy-to-understand video training class! Watch this sample video.


Some of the topics covered in this training video:
How creating a back story can actually save you money in advertising
How marketing your attraction just got a whole lot easier
Create a great theme that will keep your actors motivated
Easy to follow steps to write your own back story
Learn the most important things you need to know before designing your Haunt
Tips that will keep your actors coming back every season
Many more questions answered
This highly detailed video & audio course is compiled from years of experience and information about Haunted House Back Stories and Theme Creation from Haunt Consultant and Professional Writer Dana Martin. You get full access to the video training, audio recordings (mp3), instructor notes, & bonus material. Over 2 hours of  material focused on Back Stories and Creating a Theme for your Haunted Attraction.

The Haunt Specialist: Dana Martin (Raven's Gate Haunted House)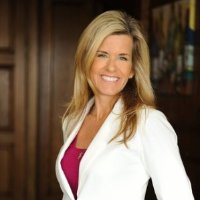 When it comes to writing or creating a back story for your Haunt, Dana Martin is the Haunter to ask all of your aching questions. Dana is not only a Haunt Owner for Raven's Gate and Director for Talladega Frights, she is also a professional author for books such as Chicken Soup for the Soul and many popular magazines. She has created back stories for many other Haunted Attractions and stays motivated by teaching others how to make their current Haunts successful.
Her other talents include: Hiring and training over 100 actors yearly, Marketing and social media management, Organizing and maintaining staff and crew, Advertising and ticketing solutions, and Designing flyers and other Haunt related media
Get professional guidance from Dana from almost 2 hours of Haunted House Backstory ideas, marketing advice, and Haunt theme creation for just a fraction of the normal price of a Haunt Consultant.
Purchase How To Create a Back Story and Theme for Your Haunt
$25
Enjoy this sample video of what to expect from classes like this one.