Podcast: Play in new window | Download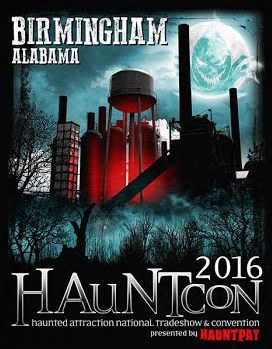 HAuNTcon is the only haunted attraction trade show that sets up in a new state each year. An opportunity for all haunters and Halloween fans to go visit a HAuNTcon near you. This year the lucky city is Birmingham, Alabama from Jan.28th-Feb.1, 2016!
In this podcast of HaunTopic Radio, we get the creator of HAuNTcon on the mic (Leonard Pickel) to discuss what's new for the trade show, the growing list of educational classes for haunters, and all the extra events that you can't miss.
Like....Haunted attractions tours of some local haunts. A kick-ass costume party that can't be missed for socializing and drinking some free beer from Froggy's Fog. A haunted garage sale for some cheap take home props or sell your own used items. Make and take workshops for making that next mask or prop. Hands-on seminars for the creative types. Business classes for the haunt entrepreneurs. And much more for those who want to make their haunted houses better for their customers and the home haunters who want to take their houses to the next level in October.
Whatever type of Haunter you are- there is something for you to do. One thing I like about HAuNTcon is that you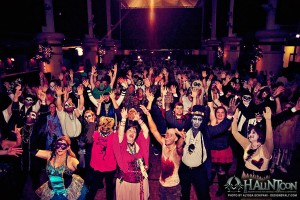 can choose a package that fits your budget. I'm doing the $99 one that includes access to the trade show and 3 days of education. I'll probably go to the Saturday night haunt tour of Warehouse 13 and catch the costume party on Friday. Just pick and choose which package is good for you.
Check out more information and book your hotel here HAuNTcon Website.
Share this with someone who you think would love to go!
P.S. We play some tunes from The Night Keep: Heretica and tell a story along the way. If you looking for new ideas for a story line then you'll want to listen to this! You can buy the digital download here.