Podcast: Play in new window | Download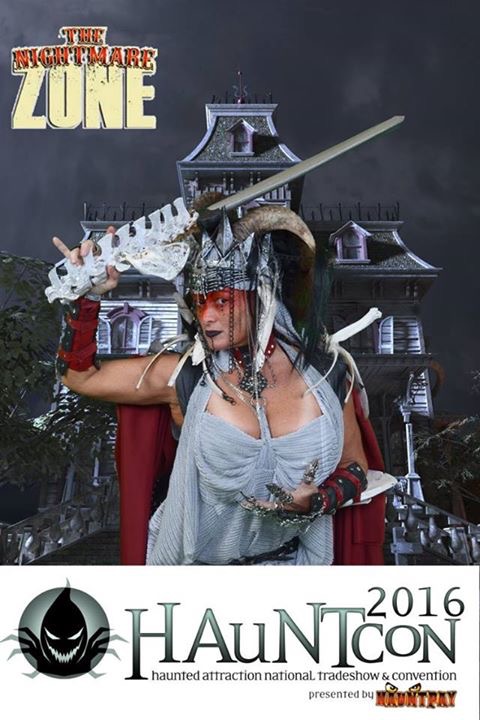 We just got back from HAuNTcon 2016, the Haunted Attraction National Tradeshow & Convention, and grabbed some great audio interviews from the show. We also discuss the highlights that we felt were the best parts of the convention for us. Plus, some new updates from the people and events surrounding the trade show.
What is HAuNTcon?  HAuNTcon brings together people who love Haunted Houses, Halloween and scaring people. Four fun-filled days and nights of Haunted Attraction Tours, Haunter Education, Halloween Trade show, Haunted Garage Sale, FX Makeup and Prop Building Demonstrations, rounded out by Networking opportunities like the amazing annual Costume Ball.
Where was HAuNTcon 2016? HAuNTcon is the only haunted attraction convention that travels to a new state each year. The Haunted Attraction National Tradeshow and Conference was hosted at the Sheraton Hotel and Conference Center, 2101 Richard Arrington Junior Boulevard North, Birmingham, AL 35203 on Jan.28th-Feb.1st 2016. (Click here for all things HAuNTcon)
My Review: "HAuNTcon is a great way to step up your Haunted Attraction in a short amount of time."
The only other trade show/convention that I've been to is Transworld in St.Louis which is the largest trade show in the Haunted Attraction Industry. So I knew HAuNTcon would be a more smaller but intimate show for passionate people who love Halloween & Haunted Houses. I met Haunted Attraction owners, designers, & actors who traveled hundreds of miles to improve their businesses. Home Haunters who were there to improve their tombstone making skills. And new ideas from new friends on how to make me a better Haunter.
Yes..the trade show may not be the biggest one in the industry but the education tracks and the haunted attraction tours can't be missed. I learned tactics to get more revenue for my haunt this season, how to make a sock mask for my actors next year, and great ideas to help my scare actors in October. Plus escape room, back story, and prop making ideas.
The Live Actor Haunt Tour of Warehouse 31 in Pelham, Alabama was outstanding! We experienced Rigamortis and a 3D attraction called The Freak Show. Their actors were spot on and I carried a few ideas from their shows as well. I still think the smell from some of those rooms is clinging to my clothes...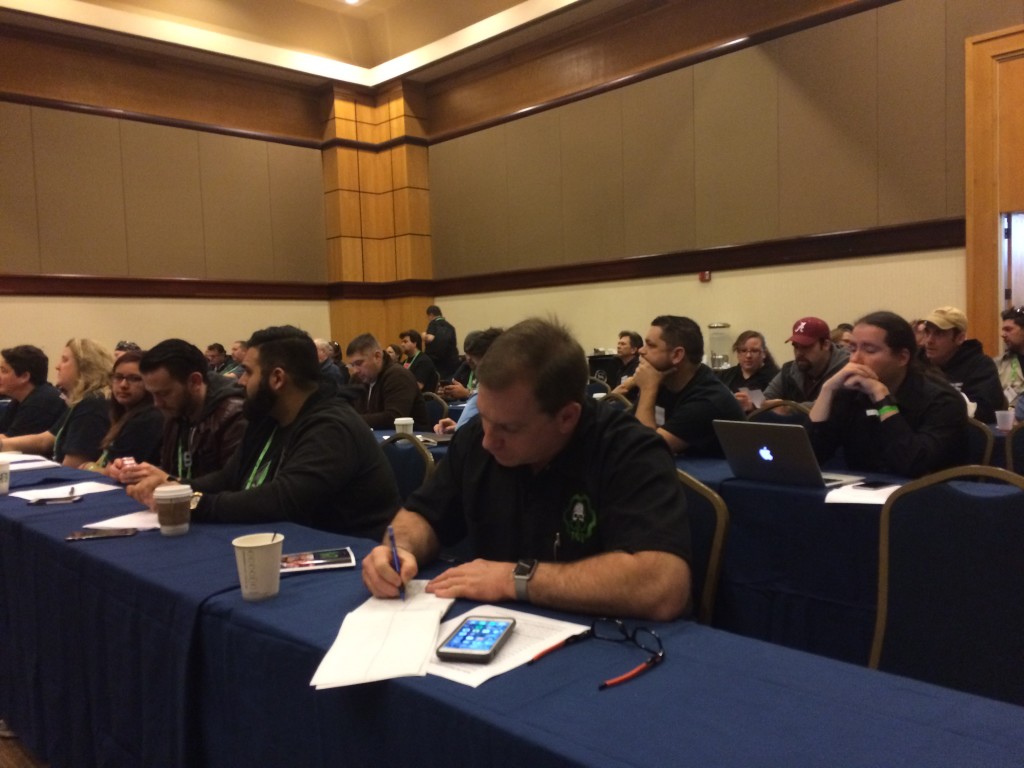 All in all. If you're looking for a family experience with other haunters, you want ideas to take your haunt to the next level, or want to experience a whole bunch of attractions at once- HAuNTcon is the place to be.
Maybe one day a HAuNTcon will be near you....
What's in this podcast episode: (Click Here to Play Podcast)


The Use of Hand Puppets in Your Haunt- Doug Schaefer. (VFX Creates)
Inside Insanitarium Haunted Attraction- Chris Screws. (Insanitarium)
Selling T-Shirts for Extra Revenue- Scott Swenson. (Vault of Souls)
A Look at the Haunt Industry- Drew Badger. (The Big Scary Show)
Music and Scene 2 of Heretica by The Night Keep. (Daniel Edenfield)
LIVE interviews & our review of HAuNTcon 2016.