Podcast: Play in new window | Download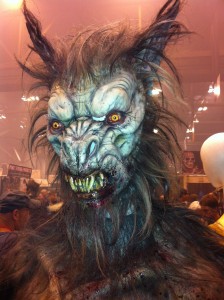 In Episode 39 we discuss the Halloween & Haunt Trade Shows and Conventions that are coming up in the year of 2013. We also let you in the door to our last online seminar "The Truth About Owning Your Own Haunted Attraction with Leonard Pickel" where you can listen to about 15 minutes of the beginning of the online seminar and decide if you wanna sign up for the next one. You can purchase any of our seminars at anytime. You will be able to attend the LIVE event, receive a video link of the seminar to watch anytime you want, & an audio download (mp3) to listen to anywhere you go.
CLICK HERE TO SEE ALL OF OUR ONLINE HAUNT SEMINARS
Here is the list of Haunt Tradeshows & Halloween Conventions for 2013
Halloween Extreme (May 24-26) Orlando,FL
We also add a new segment to the show where we ask questions about websites, how-to tips, and more questions from other Haunters. This show we asked you this:
Where Do You Buy Your Haunt Supplies? (from our listeners)
Haunter's Depot
ebay
Bloody Mary Make-Up
TO WIN A BOTTLE OF SPRAY BLOOD JOIN THE HAUNTER'S TOOLBOX BEFORE FEB.26TH. CLICK HERE.
WHERE DO YOU BUY YOUR HALLOWEEN SUPPLIES? WHAT CONVENTIONS ARE YOU GOING TO?